Follow Me To Copenhagen
Copenhagen,Denmark....Part of Scandinavia, and the smallest of the three northern Scandinavian countries, except, Copenhagen seemed to prove theses facts to be nothing more than just that. A fact on paper. Nic and I Set out for a new roadtrip adventure to experience Copenhagen.I absolutely love road trips. Taking in the scenery is half the fun when visitng a new place. I expected the city to be quite small, and very Scandinavian, considering the Danes are internationally known for their Scandinavian design, However, I got the exact opposite impression. I have traveled to all three Scandinavian countries, Norway, Sweden & now Denmark. Out of the three countries, I was shocked to say, that as an American, I felt Denmark was the least Scandinavian country out of the three (pushing interior design to the side). It seemed to be more international out of the three countries, and had much variety, in terms of food and shopping (coming from my American Point of View). I really loved this city, but what surprised me was, considering Denmark is the smallest country out of all others in Scandinavia (by a long shot) was how big and and really busy this city is. It really came as a shock to me. I felt that I was in a little European New York City, with people everywhere.
My favorite part about the Danish Culture, which is actually quiet different from the rest of Scandinavia, is the fact that most Danes choose a bicycle as their means of transportation. This country is by far the most bicycle friendly country I have ever been to. There are bicycle lanes everywhere, and Bicycles are treated exactly the same as automobiles. They must also stop for traffic, and follow the green and red lights. Because Denmark is the most flat of all three Scandinavian countries, bicycles seem to be the most convenient and smartest way of getting out of having to pay an arm and a leg for a vehicle. In Denmark, cars are even more expensive than in Norway, and let me tell you..that's REALLY EXPENSIVE! So, naturally, when in Denmark, do as the Danes, and hop on a bike. Nic and I actually really enjoyed riding our bikes through the city. The whole city is so extremely bike friendly, it made for the best way of exploring the whole city, and getting a true feel for the danish culture...I LOVED IT!
Once a year in Copenhagen, the annual bloom of the cherry blossoms happen (also famously known as the sakura). The sakura bloom for just a very short period of time, so timing is everything when going to see these blooms. This was the whole inspiration for mine and Nic's wanting to visit Copenhagen. The Sakura are absolutely gorgeous, and cover the city park in such a way, that it truly looks like something out of your favorite story book. In fact, its such a big deal, that Copenhagen has an annual Sakura fest to celebrate this natural beauty. We made it in time, and got lost in the hanami for the rest of the afternoon. After completing our days mission, Nic and I strolled the city coming across the cutest lunch spot. A little annex tucked away in one of the city side streets. Apparently,The Annex claimed to have the best F#*&ing best avocado toast, so naturally, I had to try it. It was Amazing! I love trying little authentic and true to the culture places when traveling. Dinner was a different story. For Dinner one night, Nic and I chose to dine at, supposedly, one of the best restaurants in all of Copenhagen..Geist. Wow, It completely blew my socks off. Starting from the gorgeous and chic interior of the restaurant, the out of this world food, and straight down to the after dinner coffee served with sugar floss on a stick. This place was HEAVEN! If ever visiting, I HIGHLY recommend that you try the caramel wasabi dessert. You're Welcome in advance. Ha!Aside from being so pleased with the enticing restaurants (the danish really know their food) when choosing a place to stay, location is everything.
Nic and I chose to stay at The First Hotel Kong Fredrik. It was so central to everything in the city, the hotel offers all day bike rentals, and not to mention, the hotel is authentic and kinda iconic in the celebrity world when traveling to Copenhagen. Celebrities such as Alicia Keys, Ozzie Ozbourne, The Beach Boys, Rick Astley, and Ray Charles have all stayed at this very hotel...Just to name a few. Its a cozy hotel offering that authentic boutique hotel feel. It was truly a great stay, and extremely accommodating.
Copenhagen, You were pleasantly perfect, and extremely welcoming. Thanks for the stay, and I hope to see you again soon! As for the drive into Copenhagen and back, considering there is a Max Burger at every Super charge Tesla station, I was in foodie heaven. If you haven't tried it yet, Get yourself some max burger, I like to refer to it as, "The in and out burger of Europe." It's okay to live a little, sometimes!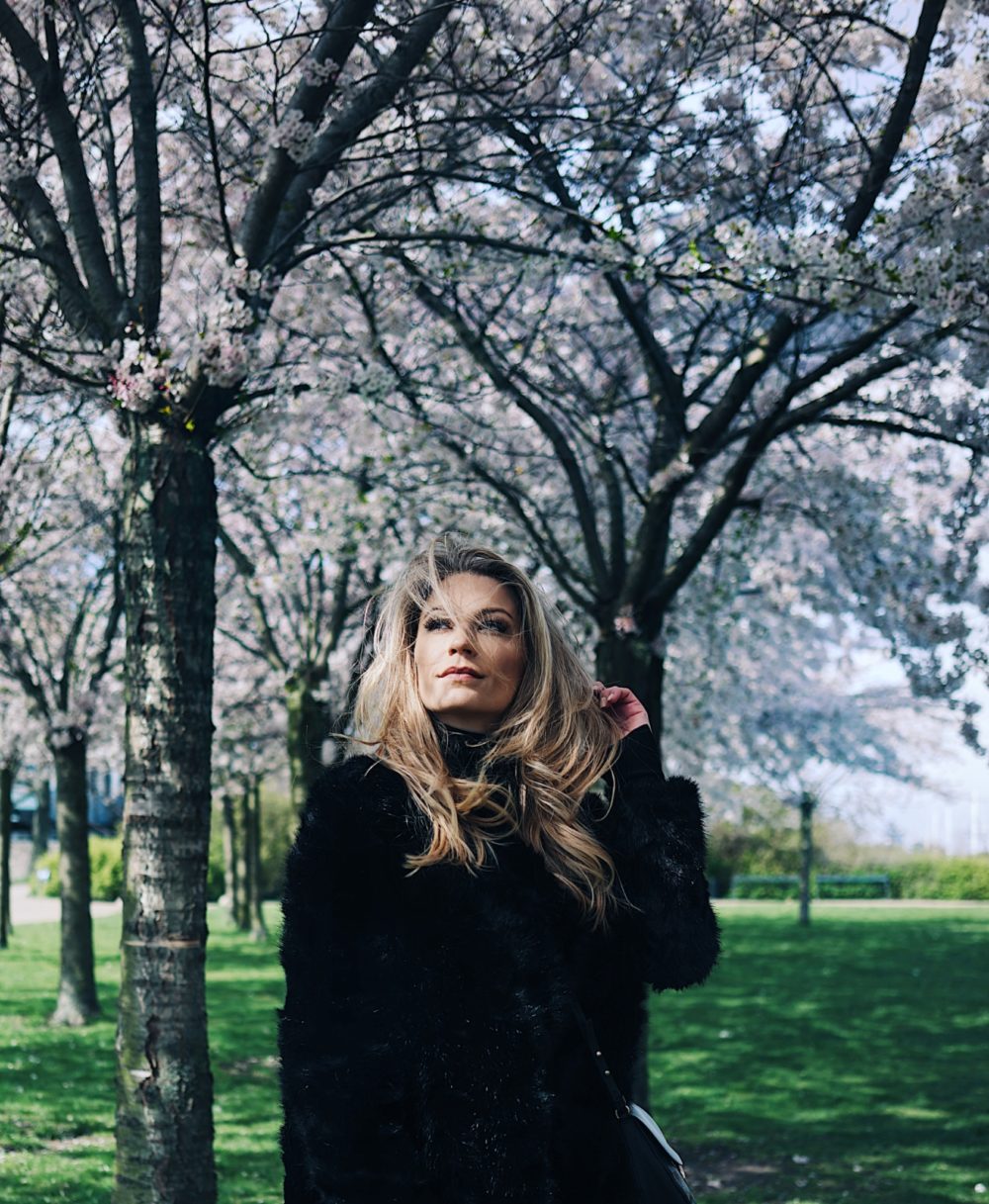 Miss Taryn Walker
Lifestyle & Fashion Blogger