Follow Me To Hemsedal
The Scandinavian Alps......Fresh white powder, slopes perfectly suited and prepared for a day of skiing or snowboarding, mountain top restaurant views, and after ski's that are not just epic, but are sure to make you forget about any of life's troubles or worries. I've heard so much about the infamous after ski's and the awesome skiing that takes place in the mountains of Norway, and how its almost considered a sin as a Norwegian or anyone spending time in Norway, to not spend your Easter holiday or winter break up in the mountains and on the slopes, so naturally that's exactly what I set out to do.
For the past two years now we've made it a point to spend our Easter in no other way than by taking a three hour road trip from the city of oslo, up to the Mountains of Hemsedal, grabbing our ski gear, a "kvikk lunsj" or two, and heading out for a few days of sunny slopes, cozy cabin life, and the mayhem of some Norwegian style after ski's. It doesn't matter if your into more of the young socialite, party culture that makes these after ski's so epic, or more of the quiet family cabin life, whichever you are more sought out to experience, Hemsedal is where its at. I've spent Easter the past two years exploring Hemsedal in Norway and here is where and what I found.....

"Hemsedal After Ski's will literally make you lose your mind. Some of the best!"
Stay
There are two options that I highly recommend when making living accomodations in Hemsedal. If you are looking more for a very convenient, young, and high energy atmosphere, then I would highly recommend staying at no other place than the Skarsnuten Hotell. This hotel offers a cozy mountain lodge feel, with a modern twist, and is a primetime place if your looking for the whole package. Great food, great location, and the mountain top views from the restaurant and outside balcony are to absolutely die for. The best part about this place, aside from the views, is the fact that if your looking to let loose, this is your place. It offers a great after ski's. Sometimes sponsored with vendors, and live music. This is the perfect place if you're anything like myself, and are quite the socialite.
The next option I would highly recommend is for the family or couple looking to have great quality time spent in the mountains, but a little more on the quiet and quaint side. If this sounds more like your cup of tea, then Hemsedal is also a great option. Hemsedal also offers cabin rentals, some even conveniently located right outside the slopes, making it easier for the slopes to be more accessible at any time. Ive stayed in both recommendations and each make for a great experience. The cabins are very cozy, usually spacious and are great for people of a larger group looking to spend quality time amongst each other.
Hemsedal offers variety of cozy or shall I say "Koslig" as the norwegians would say, places to choose from when it comes to Eat and Drink. Plenty of local bars and restaurants to choose from. I found that one of my favorite and most enjoyable experiences in my time spent in the mountains of Hemsedal was definitely the Skarsnuten Hotell Bar & Restaurant. Here, you can find a lively crowd after everyone has finished hitting the slopes and calling it a day. Also, the breakfast and the lunch that is offered from the restaurant here is a great gourmet buffet like option. We choose this option during lunch & breakfast that was offered to us, this way we could take our food and drink outside and dine while looking over the breathtaking snow covered mountain top views. The restaurant was a perfect option for our dinner of choice. The restaurant offers a good menu and and wine menu, all while looking outside the Beautiful wall of windows while gazing at the starry mountain sky. This is a perfect place for more of an intimate and upscale setting.We really enjoyed this, and Im sure you will too.
The sky is the limit of things to do in Hemsedal...LITERALLY. Enjoy a day full of skiing or snowboarding on the white slick slopes. Grab a great lunch and some enjoyable drinks at a local restaurant or lodge. Join in on the fun and hype of the infamous Hemsedal after ski's, or maybe just enjoy some quality quiet time with your loved one or family while entertaining and sitting around a nice cozy cabin fire. there is really no way you could ever go wrong in finding things to do in Hemsedal. Its more just a matter of choice.
Always check the weather before booking your travels to Hemsedal. Weather can contribute to a make it or break it situation while in the mountains. Also, be sure to definitely book as early as possible. This is a very popular and desired place during the months of winter and some of spring. If you can, my greatest piece of advice is to definitely go during Easter. easter week in Hemsedal is mayhem. People from all over Norway and other parts of the world travel long distances to make it to Hemsedal during Easter, and they have good reasons to do so. Keep this in mind when traveling and enjoy your trip to Hemsedal. Don't forget the American sent you!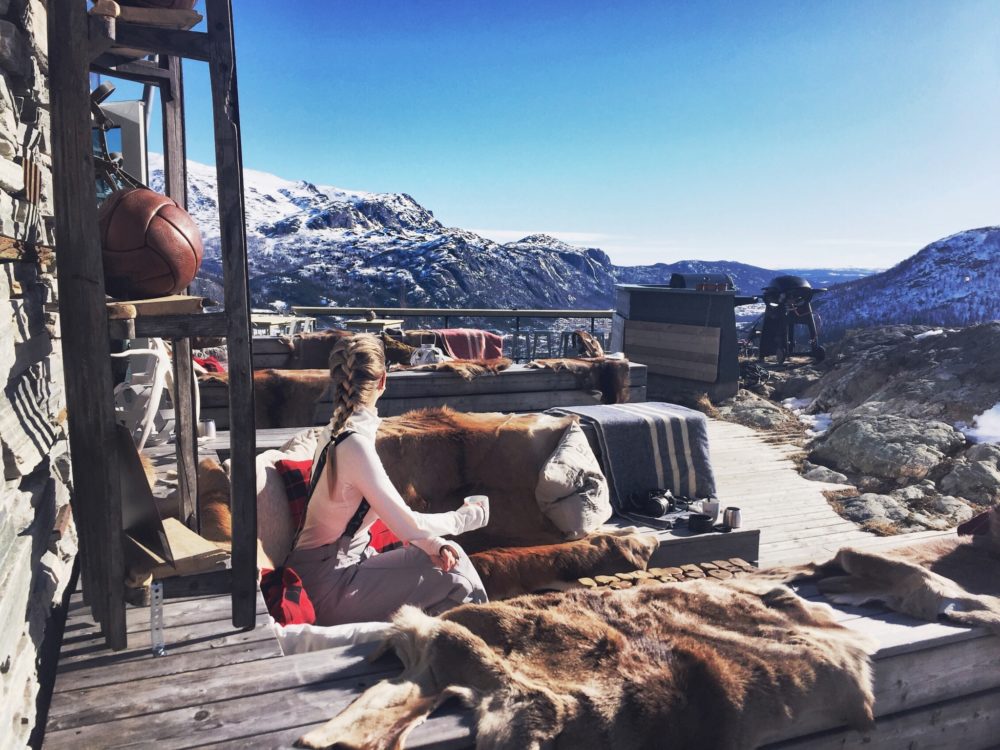 Miss Taryn Walker
Lifestyle & Fashion Blogger