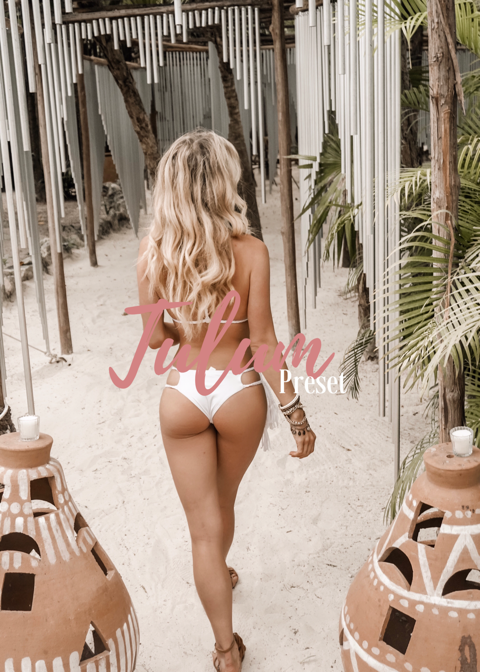 Tulum Mobile Preset
Editing on the go, or just prefer editing on your phone? My Tulum Mobile Preset will allow your images to go from dull and flat to soft and beautiful in an instant!
sale
The Tulum Mobile Preset includes:
Tulum Mobile Preset for Lightroom Mobile
See below for Instructions on how to Install!
I hope you babes love the preset as much as I do, and don't forget to share your images by using #TWPresets
Please Note that the preset is made for Lightroom Mobile and must be installed on your Lightroom Mobile App.
Click here to get the Lightroom for Mobile App from the Appstore
Disclaimer - Because presets can not be returned, all sales are final.